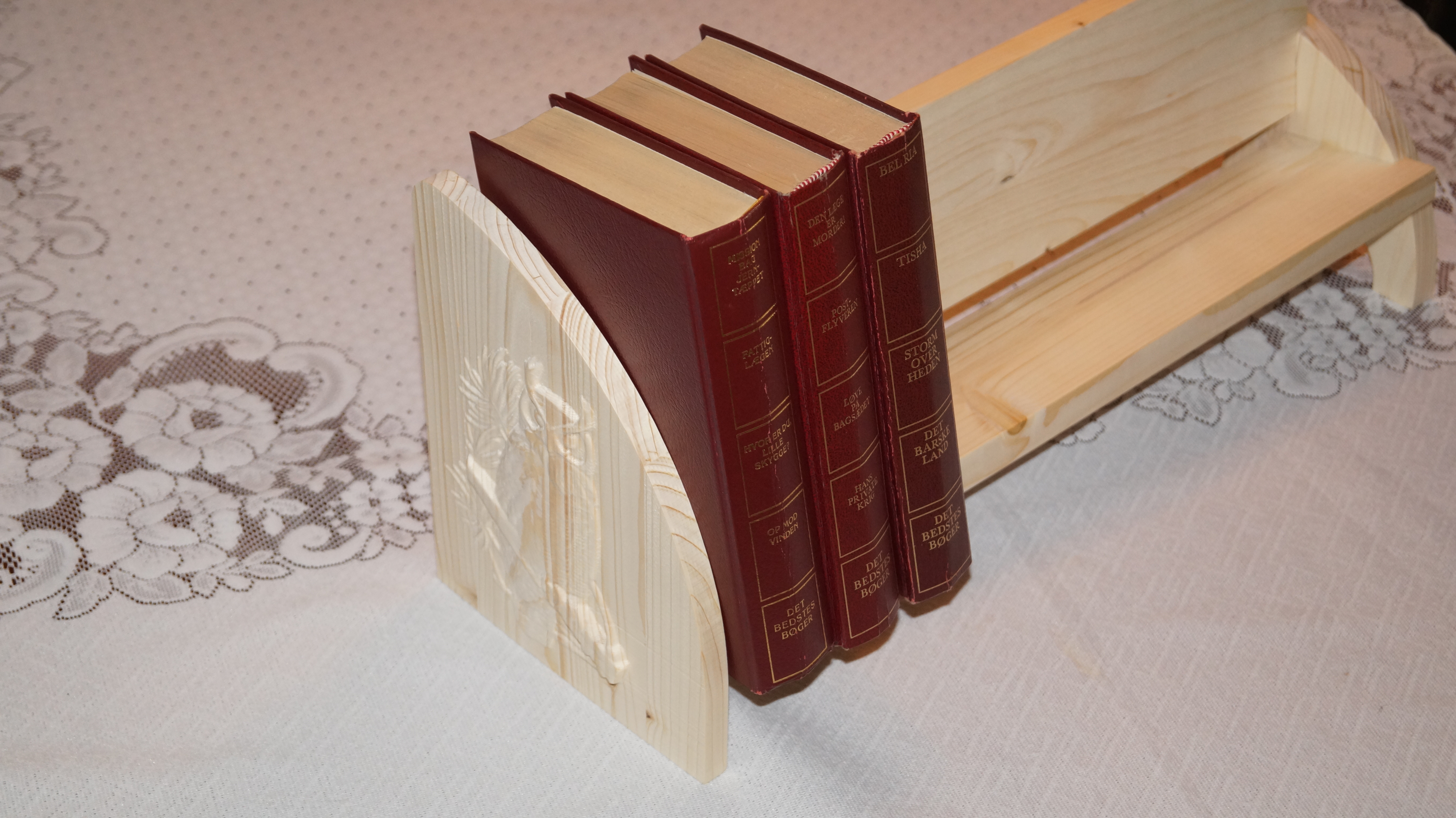 Small tilted bookshelf
I created this small bookshelf for my sister. It is made from 16 millimeter pine and is tilted 10 degrees to the left to keep the books from falling over when the shelf is only half full.
The big end is made with an owl relief carved by my ShapeOko 2 using a 5 millimeter end cutter for roughing and a 2 millimeter rounded cutter for the details.