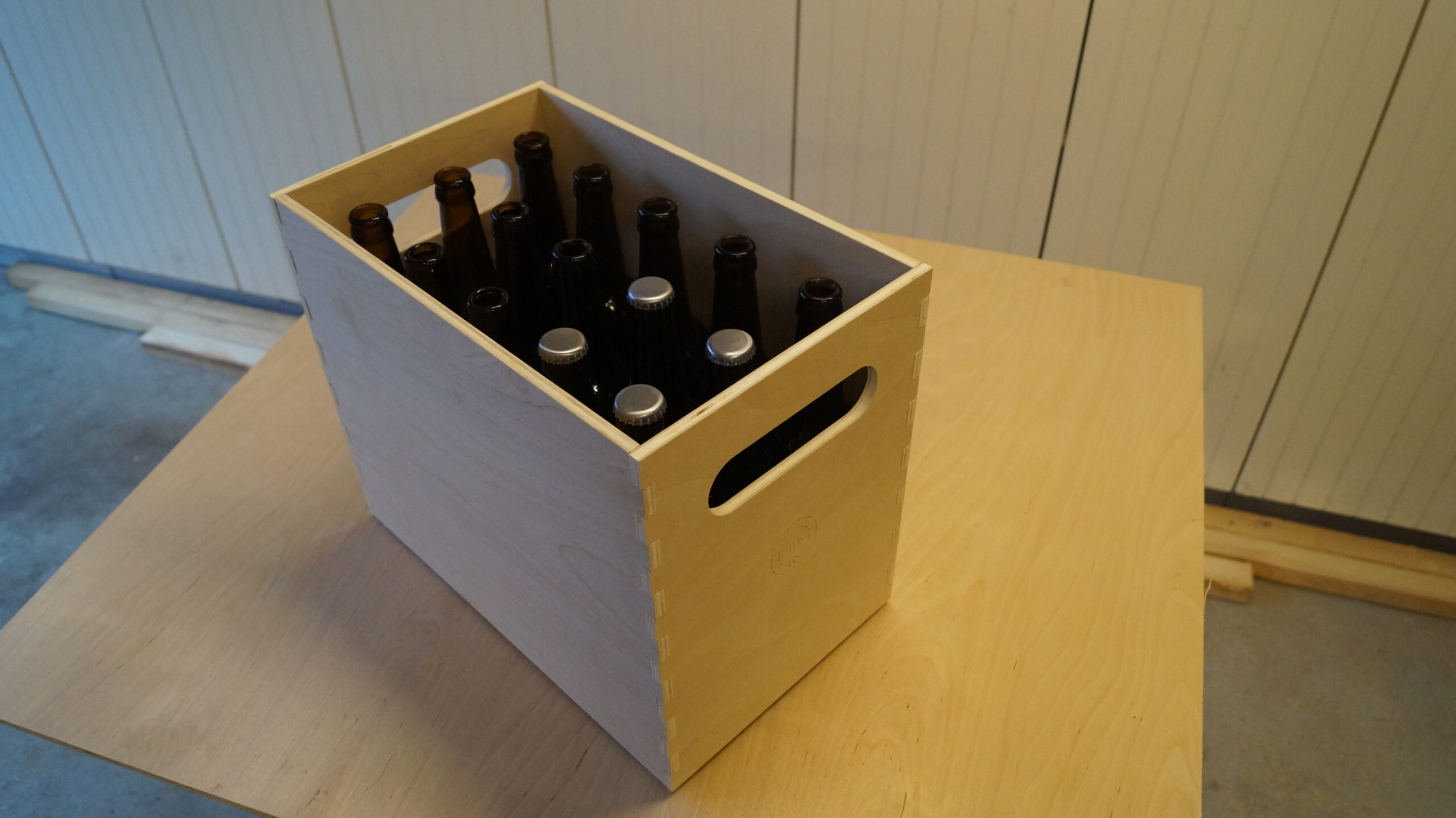 Like so many others I'm a home brewser. I like to make homemade beer but I needed some way to hold the bottles. I started out by having all the bottles placed on shelves but that quickly turned out to be not so practical.
Thus I designed a beer crate made from 8 millimeter birch plywood with box joined corners and the bottom embedded in the sides of the crate to keep it strong (I don't want the bootom to be able to fall out – it would be a waste of beer! 😮 ).
Here is a view of all the parts: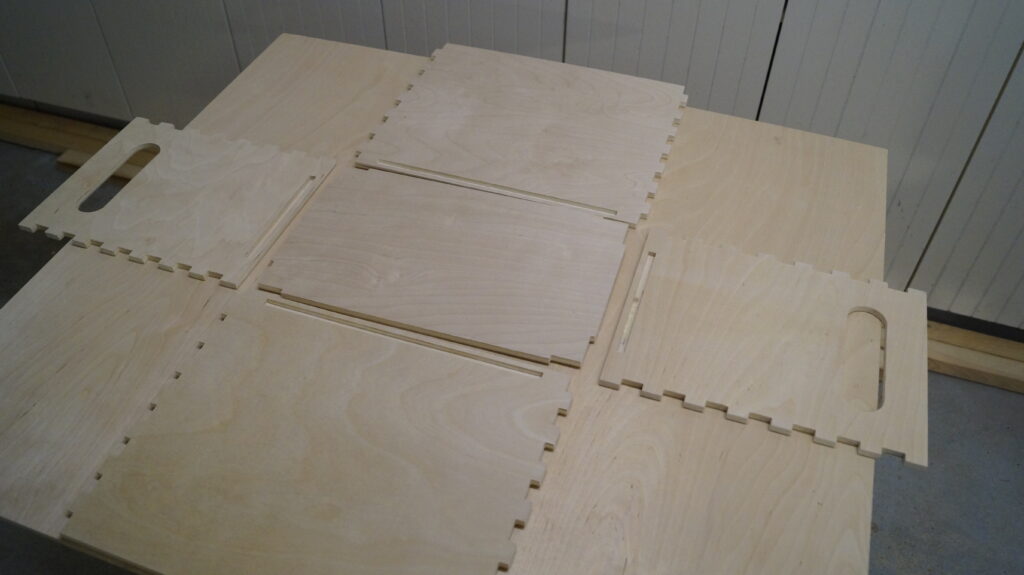 The beer crate can hold 15 half liter bottles which seemed like a handy size to me.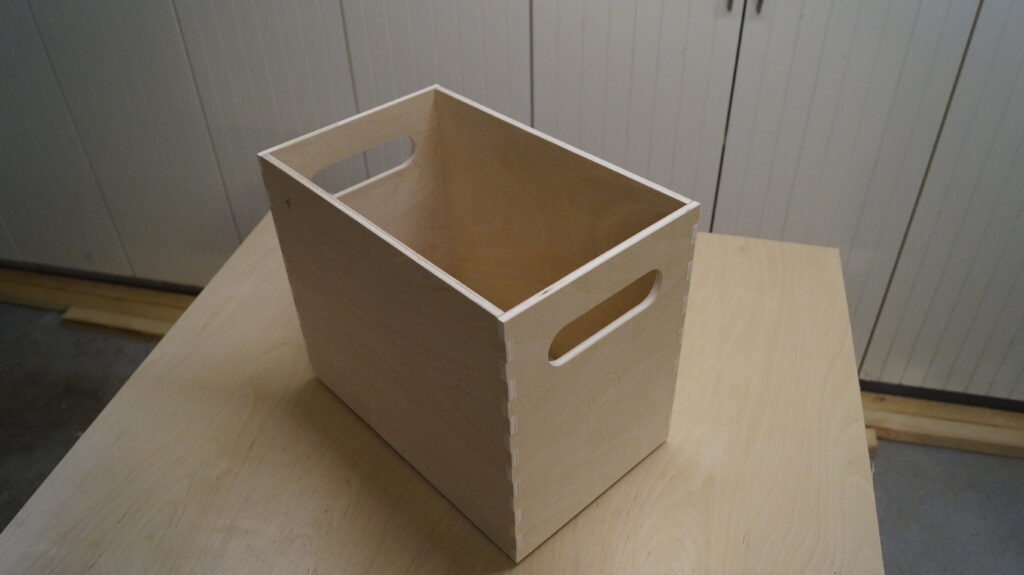 I used my ShapeOko 2 to cut out the pieces. The svg/dxf files for it can be downloaded here.