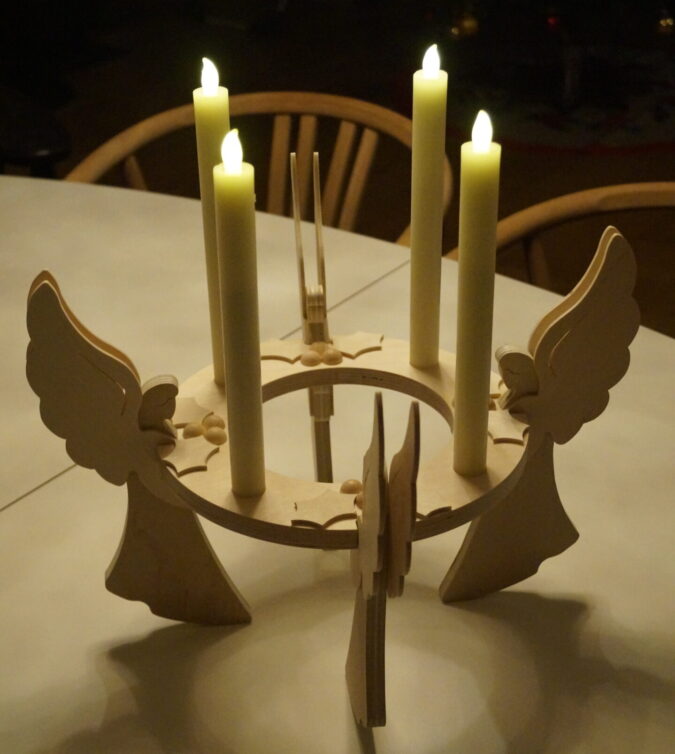 I desided to create some new Christmas decoration this year so I went looking for some nice plans. I stumbled upon the Wooden Advent Wreath plan created by Paul Meisel and published in the magazine Scrolllsaw Woodworking & Crafts, Issue 65.
I changed the plans to my likings by leaving the leafs and berries unpainted. Furthermore, I desided to make the entire wreath from birch plywood – except the berries which I baught finished. They are actually half spheres made from beech.
The body of the angels are made on the scrollsaw from 15 millimeter thick birch plywood and the wings and the leaves are made from 4 millimeter thich birch plywood.
The wreath itself is also made from 15 millimeter birch plywood but I used my ShapeOko 2 to mill the ring and to mill the holes for the electric candles. I had to downsize the ring compared to the original plans in order to be able to mill it in one piece.