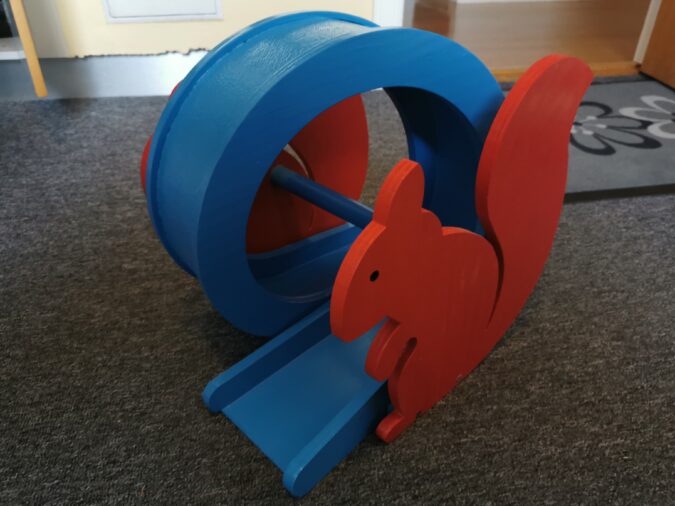 As you might have noticed, I've started to make toys for the local golf club. 🙂
The golf pro want's to use the toys for the kids at the golf club to play with and I promised to make some toys for that purpose.
For some time I've been thinking about how to make a loop in wood. I tried various ideas out but ended up with this simple version.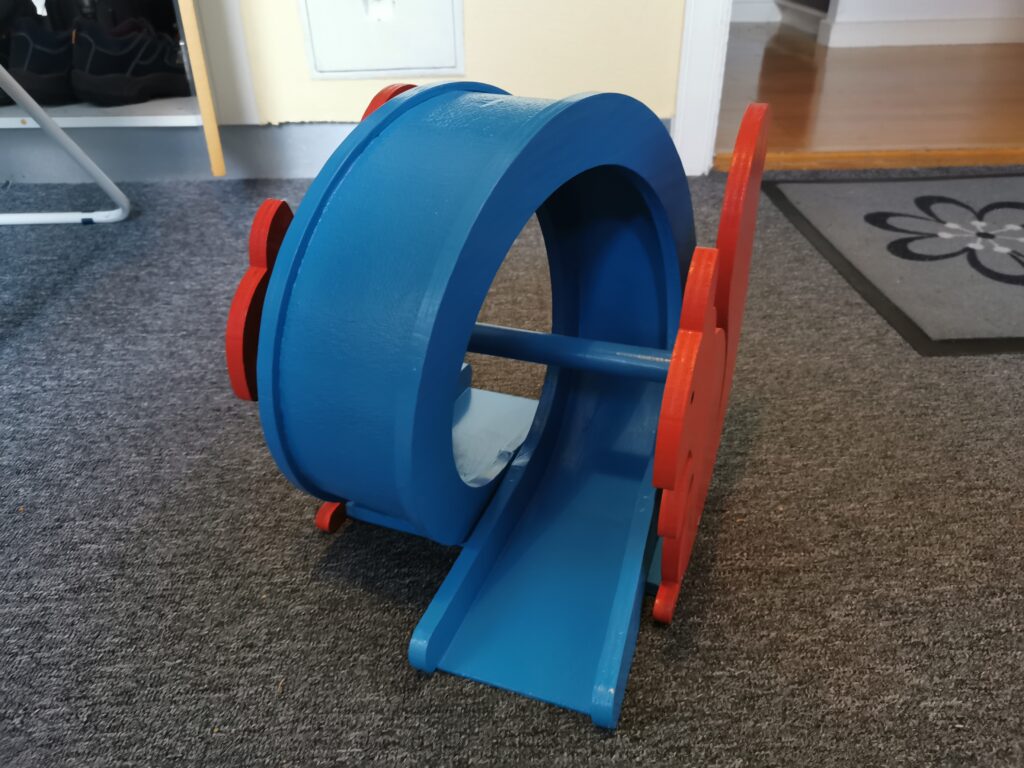 I started by cutting two circles in plywood for the sides of the loop and then cut the circles open. Then I made a long strip of Masonite 10 centimeters wide and cut a groove in both circles to hold the strip of Masonite.
After applying glue to the grooves in both sides, putting it all together, and holding it with clamps, then I used brute force to turn the circle into a loop and clamped it to my workbench until the glue had dried.
After the loop had dried I mounted it on a piece of plywood and contructed two ramps from plywood and Masonite.
The two squirrels were cut on my ShapeOko 2 CNC machine. They aren't really needed but I added them to make the toy look cute and fun to the kids.