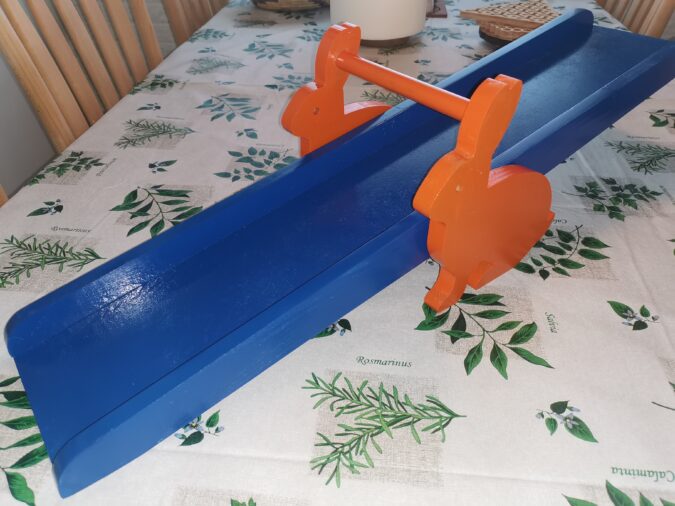 The golf pro at our golf club asked me if I could make some toys for the youngest golf members to play with. He didn't want to buy any plastic toys but he suggested something like obstacles for a mini golf course. I promised to give it a shot.
My first toy is a simple seesaw. Here is a small video showing how it works:
The seesaw itself is made from pine and a 4 millimeter thick sheet of mdf. The rabbits are cut from 16 millimeter pine using my ShapeOko 2 and the seesaw pivots over a 8 millimeter threaded rod supported by two small ball bearings embedded in the sides of the rabbits.