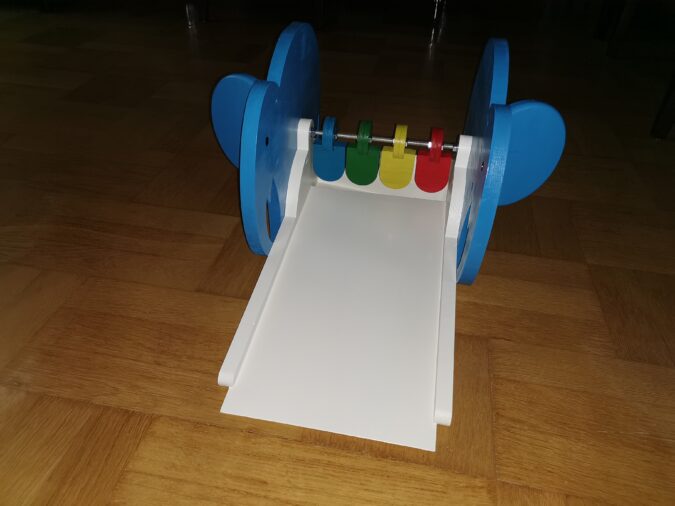 If you read this post you know that I've started to make some toys for the children at our local golf club.
I desided to make a sort of game where different colored pads will give points when they hit them with the golf ball depending on the color.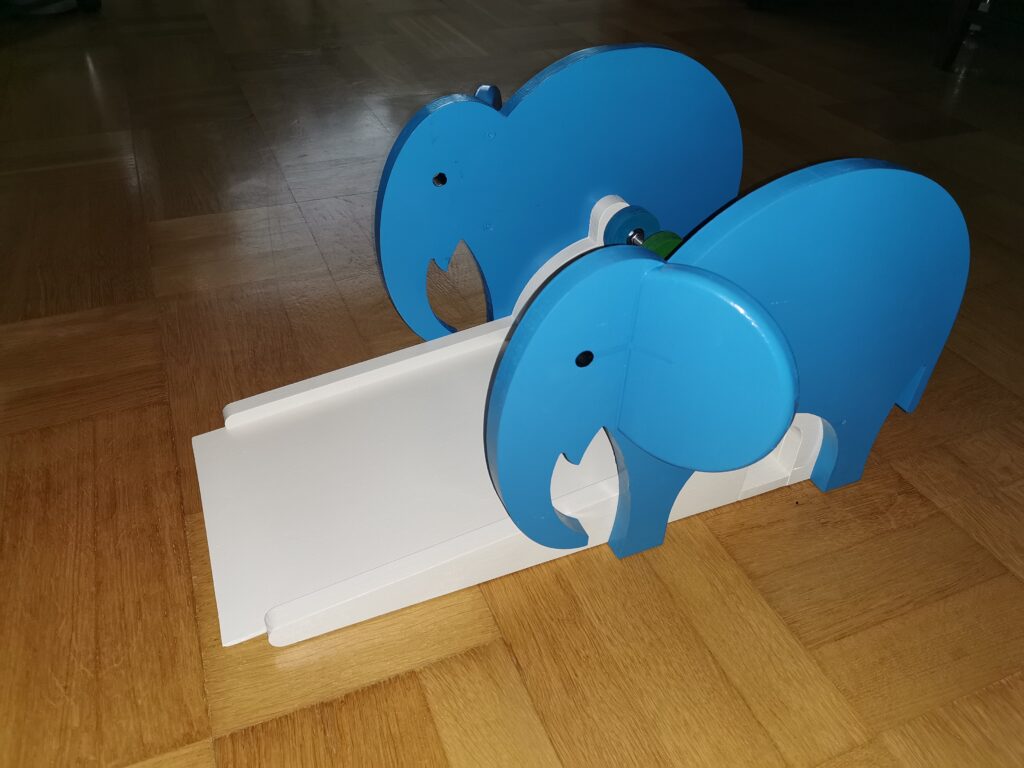 The elephants are cut from pine using my ShapeOko 2 and the ramp is made from pine with a thin sheet of mdf used for the bottom. Notice that I made an exit hole between the right elephants legs, where the golf ball will come out.