If you missed part 4 please find it here.
The weight
I've been experimenting a little with the shape and size of the weight. I started with a temporary box adding weight until the clocks motion was stable. Then I decided to make the hexagonal box from plywood with a volume of about 350 cubic centimeters and my friend Mogens helped me by casting a lead block inside the box. The final weight is about 2.5 kilo and pulls the clock nicely.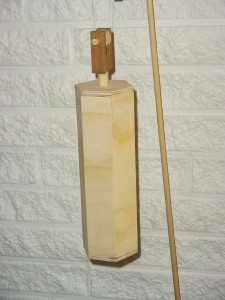 The finished clock

The clock is finished! It's been a great challenge for me and has required some patience on my part but I think the result was worth the trouble and hard work. I've had some mishaps during the work, solved problems and redesigned some parts but it's been an experience and has made me better at using my scroll saw.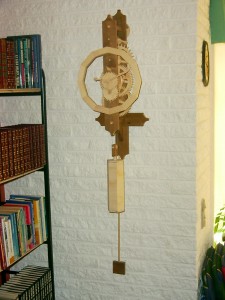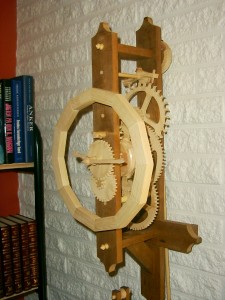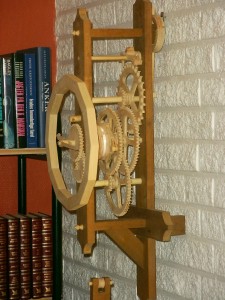 Just to prove that it actually works I've made a small film hanging on our wall in the living room. Click here to watch the movie (about 15 MB).
Thank you for following my experiments. I hope you've enjoyed reading about it it as much as I have enjoyed making it. Now I just need to find another project… 😉