Another box with roses
I decided to make a jewelry box as a present for my wife this holiday. I milled every part on my Shapeoko 2: A lid with roses, a ring for the sides and a bottom part. The result looks like this: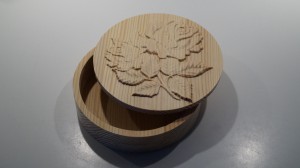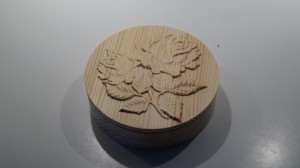 I reused the 3D roses from this box and from the cabinet door I made earlier. The box is made from pine and has a diameter of 150 millimeters.
As seen on the last photo I've milled the lid on both sides: the roses on the upper side and a groove on the underside that fits into the box when the lid is on: