Finishing my ShapeOko rebuild
As the last thing on my to-do list I've build an enclosure (or box if you will) for my Arduino and GAUPS shield for my ShapeOko so that it will get out of harms way. Please see this post for an explanation.
I decided to make the enclosure from 10 mm plywood and add two improvements to the electronics: a 24V 60 mm fan to keep the GAUPS shield cool and a kill switch to be able cut the power for the stepper motors.
The result looks like this: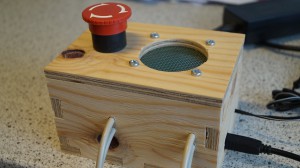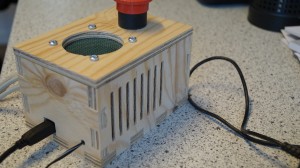 If you're interested the dxf-file for the enclosure can be downloaded on my woodworking plans page. I milled a 2mm recess for the Arduino in the bottom of the enclosure so the Arduino would fit without the solderings on the bottom of the Arduino will touch the bottom of the enclosure (see the dxf-file).